Immersed in the vibrant pulse of Shanghai from a young age, Yin Lin's love affair with the piano began when she was just three years old. Steeped in the city's rich cultural tapestry, she wasted no time in embracing her musical calling, laying the groundwork for a dreamlike musical odyssey.
By her teenage years, Yin was already making her mark at the esteemed Shanghai Normal University School of Music. Under the expert guidance of luminaries like Shuxing Zheng, Lan'er Hu, and Zhebang Xie, she didn't merely grow—she skyrocketed to new heights, collecting prestigious awards such as the Pearl River Piano Cup National Pentathlon Competition and the much-sought-after MAP-IMC award in 2021.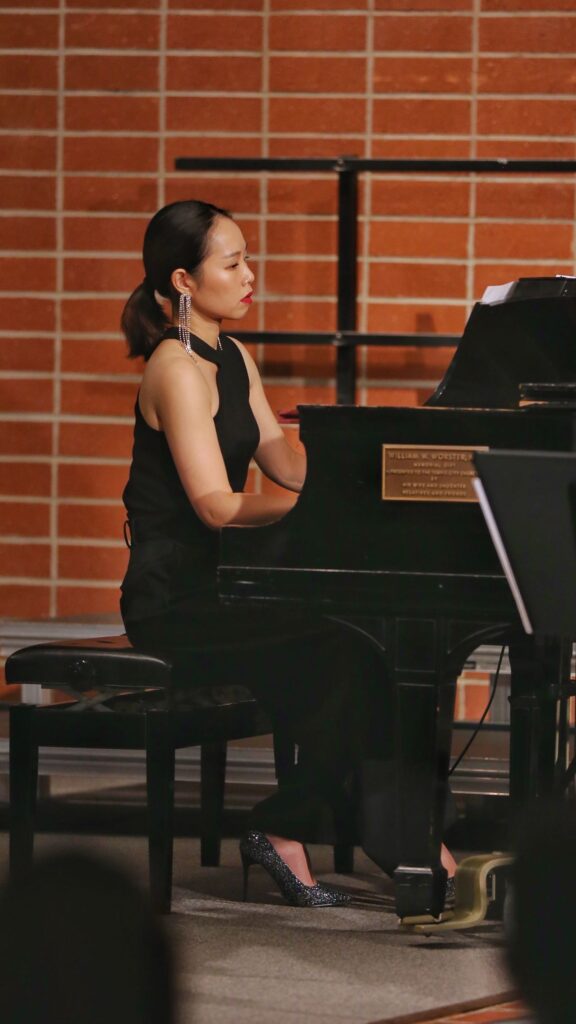 Ever the avid learner, Yin expanded her educational credentials further, culminating in an Artist Certificate from Azusa Pacific University School of Music. As it stands, she's preparing to seize a scholarship opportunity at La Sierra University under the esteemed Dr. Elvin Rodriguez. This autumn, she sets her sights on a DMA degree program at the prestigious University of Southern Mississippi.
The years from 1999 to 2022 represent not just dates on a calendar but milestones in Yin's dynamic career. Whether capturing hearts with her soul-stirring solo performances or sharing the spotlight in masterclasses with industry titans like Dr. Allan Smith and Grammy Award-winner Victoria Livengood, Yin has left no stone unturned. A 2022 collaboration with famed cellist Yi-Bin Chu added another gem to her already glittering résumé.
Besides her onstage accomplishments, Yin has also made her mark offstage. She's served as the Artistic Director at the MARKER AND PIONEER International Culture Exchange Center and demonstrated her multifaceted abilities as a piano accompanist and worship leader at esteemed venues such as Claremont Chorale INC and the Mountain View Mennonite Church.
Yin Lin's journey, stretching from Shanghai YAMAHA Music School to the Los Angeles Chinese Musicians Ensemble Chorus, reflects her ceaseless drive and commitment. Her tale isn't merely about mastering the art of the piano; it's a melody of devotion to life's broader symphony. Stay updated on her inspirational path on Instagram @yinlinthepianist and on Facebook @Apple Lin.